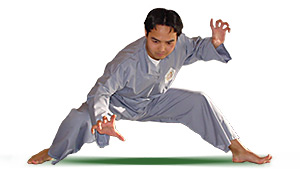 Perguruan Pencak Silat Pamor Badai trains on the following days:
Friday  : 19.00 -21.00
Sunday: 16.00 – 18.00
Free lesson
If you are 12 years or older and interested in training at Pamor Badai you can take a few classes for free. If you come to train with us we recommend that you wear comfortable sports clothing (preferably black/dark sweatpants and t-shirt). If you decide to join us, then it is mandatory to purchase a black pencak silat uniform (for more information contact one of the instructors).
Location
Our training location in Diemen can easily be reached from Amsterdam by car, bike or public transport (tram 9). Pamor Badai is located at:
Gymnastic hall at
Schoolstraat 61
1111 BP  Diemen
International
Next to Netherlands Pamor Badai is also located in:
Indonesia, Karang Kates – PSN Badai. Led by Pak Maryadi.
Indonesia, Jambi – PSN Badai. Led by Pak Winarno.
Surinam – Pamor Badai Surinam. Led by Andy Soeropaiman.
Contribution
The contribution of Pamor Badai in the Netherlands is 180 euro per season, this includes contribution of the NPSF (Dutch Pencak Silat Federation). The contribution for youth is 144 euro per season.